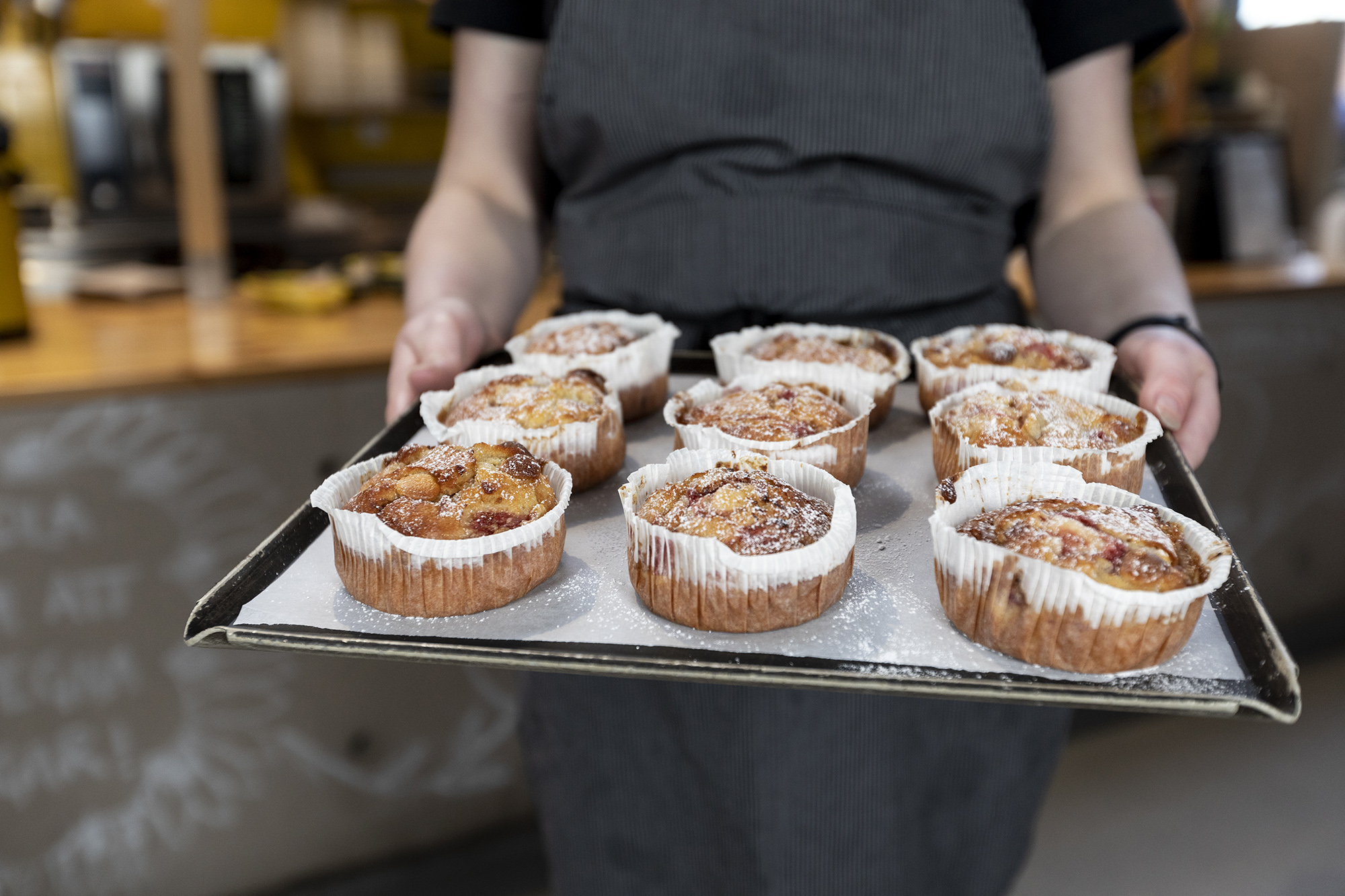 Food & Snacks
Café Kretsloppet serves home-baked pastries and light lunches with smoothies, fruit, juice, coffee or tea – most products are organic and of the highest quality.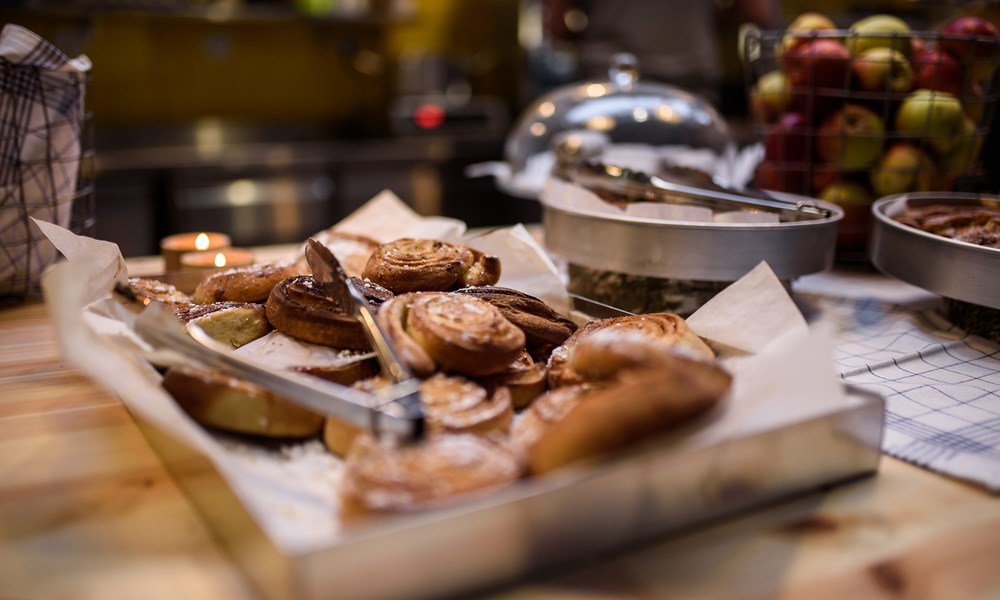 Menue
Snacks
Coffee bread 15-25 SEK
Cookie 10 SEK
Glass 15-30 SEK
Fruit 10 SEK

Food
Cheese & ham roll 25 SEK
Pancakes, 3 pcs with jam and cream 50 SEK
Chicken wrap 35 SEK
Lunch salad 85 SEK
Hot dog 20 SEK

Drink
Coffee/tea 20 SEK
Juice 15 SEK
Soft drink 30 SEK

You can also bring your own lunch bag to our café, where there are microwaves and cutlery that you can use.
Special diet
Special diet? Not a problem!
Just let us know at the till and we'll tell you what we have that day.